'Look' magazine gets curvy!
0
  Its all about Curves in last weeks issue of 'Look' magazine 🙂 yay!!! hopefully something that we will be seeing more of as we step into spring summer but something that us curvy girls hope to see every week in every issue of every magazine we buy!
 I loved flicking through this weeks issue not feeling the need to hit the gym or start dieting the next day, it was great to see real women sporting this weeks best buys and knowing i don't have to be a size 6 to pull it off and it seems like its going to be a more permanent fixture as they are currently searching for a new 'Plus size supermodel' proving that you don't have to be a size '0' to be on the front cover of a magazine and that curves are coming back with a bang!!
 Click here to see latest edition
 But its not just 'Look' other major magazines are celebrating curves with the latest addition of French Elle hitting there shelves celebrating plus size with features on Tara Lynn a plus size model and dedicating pages to plus size and the taboo behind it.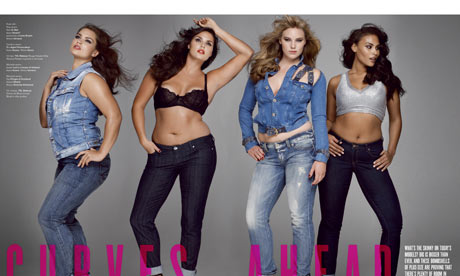 Click here to read more
 Italian vogue have also launched an online section dedicated to plus size fashion and beauty, hopefully this is just the start of real curvaceous women in our favourite fashion mags 🙂
 Click here to read more
14th February 2011
Written by Very_Lauren